The Instructors' Promise to Parents
The Oxrose Academy is a classical, liberal arts online academy and curriculum provider, working within the Catholic educational tradition.  We, the instructors and contributors, are Catholic academics who wish to share our talents in support of your educational efforts through this online school.
We will do everything that we can in justice to provide you with an excellent service and value for your money.
We accept the teaching authority and mission of the Catholic Church and seek to support Christ's Church in its mission of salvation.
We will not miseducate your children, but will seek the liberation of their minds into wisdom, the liberation of their wills into virtue, and the liberation of their lives into Christ.
We will always keep in mind that the example we provide is the most powerful teaching tool at our disposal.
Be assured of our prayers and support for you and your children.
Instructors & Contributors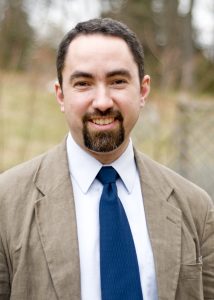 Kenneth Rolling, M.A.
Mr. Rolling co-founded Oxrose Academy in 2011.  He is an instructor in Philosophy, Trivium Studies, Science, Theology, and Great Books.  He has a B.A. in Philosophy from Benedictine College and a Masters Degree in Classics with an emphasis on Greek from the University of Nebraska. He has completed all but his thesis and dissertation for a Masters in Divinity and PhD in Philosophy from the Catholic University of America. He taught previously in homeschooler basements, some colleges, and other online institutions.  He is the author of Schola Rosa's Music and Religion programs.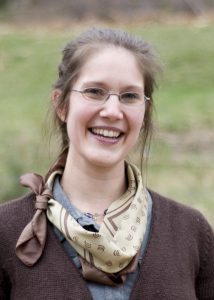 Alecia Rolling, M.A.
Mrs. Rolling co-founded Oxrose Academy in 2011. She is an instructor in Latin, French, and German; as well as chief author and director of the Oxrose Press.  She received her B.A. in Foreign Languages from the University of Southern Mississippi in French, Latin, and German and a Masters Degree in Classics with an emphasis in Latin from the University of Nebraska. She is the main consultant for the Schola Rosa program.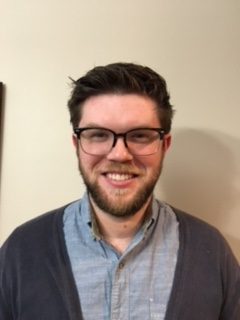 Mr. Zach Krueger, M.A.
Zach Krueger lives in Sioux Falls, SD.  He has been married for six years, and he and his wife Meghan have three daughters.  Mr. Krueger works as the Director of Evangelization and Catechesis at St. George Parish in Hartford, SD.  He completed graduate studies at Holy Apostles College & Seminary for an Masters in dogmatic theology.  Previously he received a degree in Music Education from South Dakota State University.  After graduating Zach and Meghan spent five years working for the missionary organization FOCUS.  Mr. Krueger teachers courses in Great Books, History Primer, Composition, Trivium-Philosophy, and Spiritual Formation.
Joshua Keatley, M.A. 
Originally from the Pacific Northwest, Joshua Keatley holds a Bachelor's degree from the Thomas More College of Liberal Arts, a Master's in Philosophy from Mount Angel Seminary, and a Master's in Sacred Theology from the International Theological Institute, Trumau, Austria. When diverted from studying the classics of Western and Christian civilization, he can be found hiking the hills of Moravia in the Czech Republic, where he lives with his wife, Anezka.  Mr. Keatley teaches Great Books, History, Trivium-Philosophy, and Latin courses.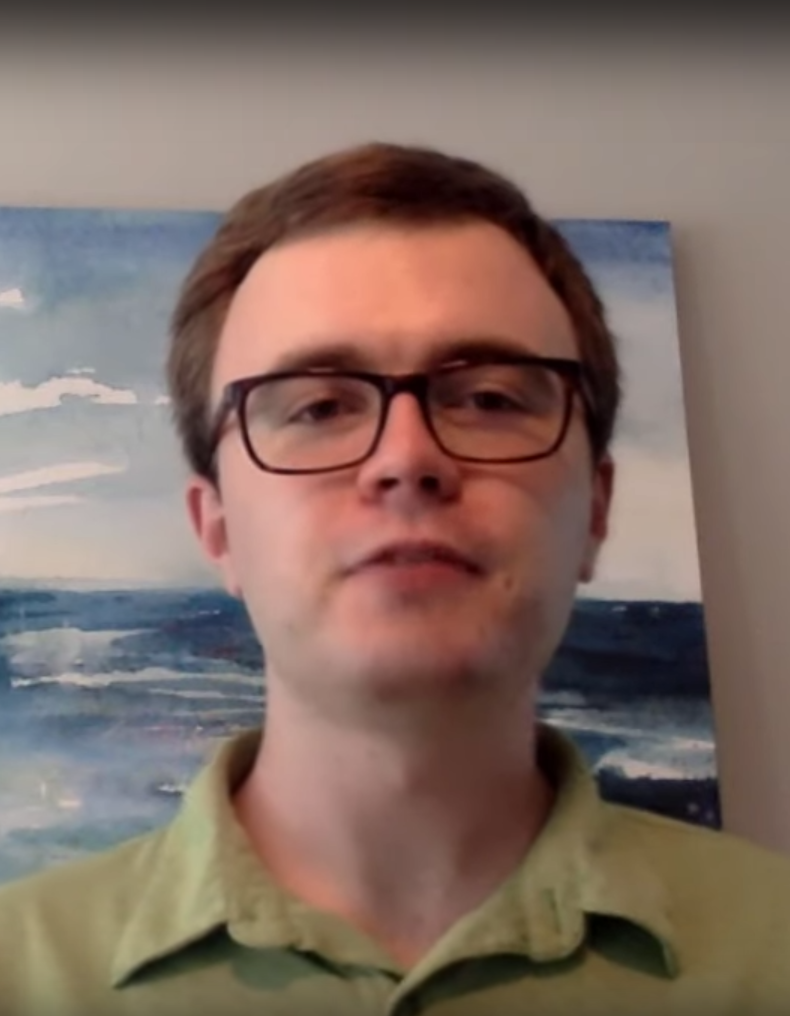 Matthew Walsh, B.A.
Mr. Walsh is a native of South Carolina and finished his B.A. in History with minors in French and Medieval and Renaissance Studies from Carleton College in 2020. A recent convert to the Church, he did his thesis work on the topic of clerical identity in the Rationale divinorum officiorum of William Durand and his MARS Capstone project on Christianity in L'Estoire del Saint Graal: A Trinitarian Analysis. He has been a referree for the US Soccer Federation since 2014.  Mr. Walsh teaches French, Latin, and History.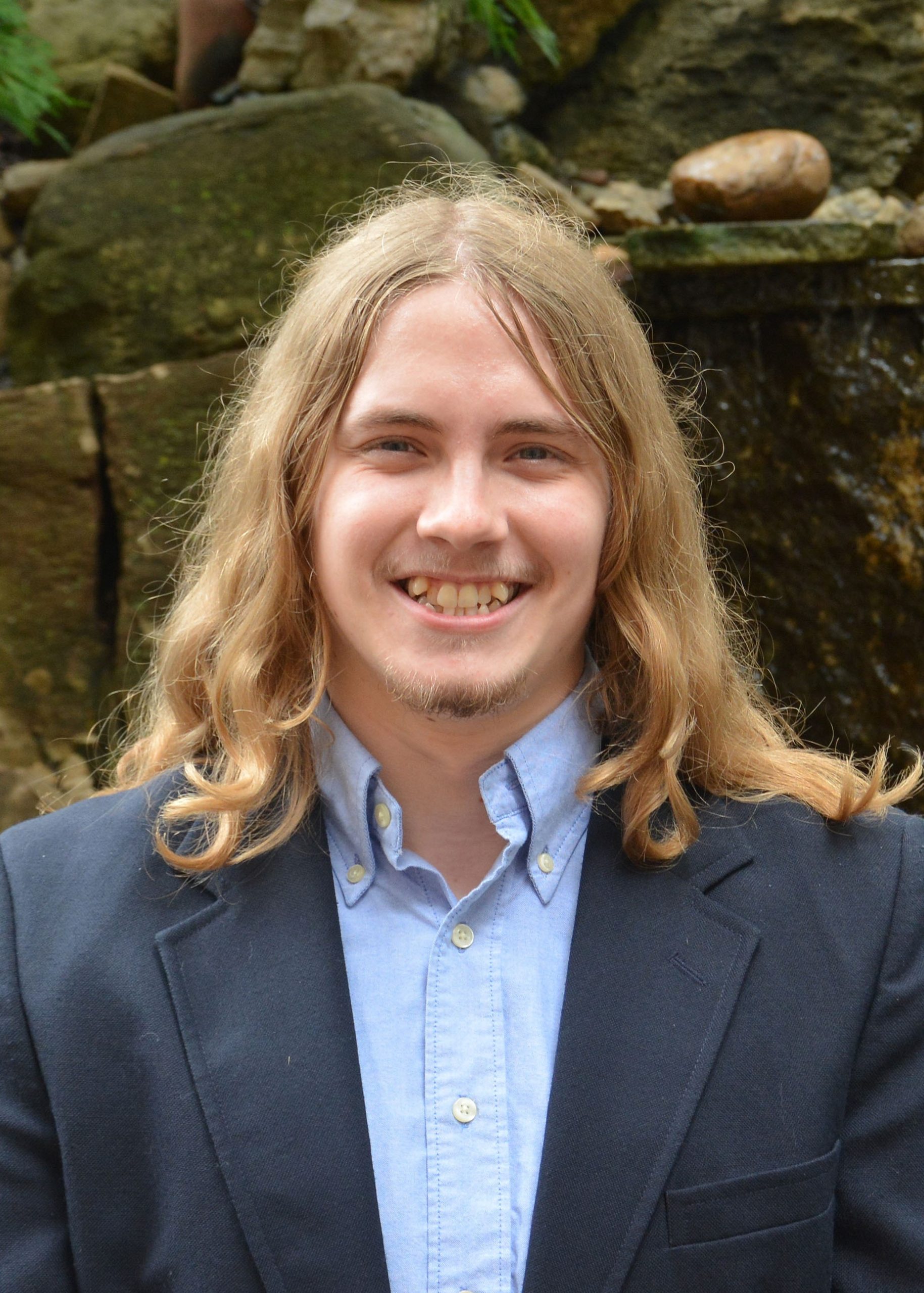 Alexander Cavender, MTS
Mr. Cavender graduated from St. Olaf College in 2019 with a Bachelor of Arts degree in Philosophy, Religion, and Classics. His linguistic background is in Latin, Ancient Greek, Syriac, and French. He just finished his Master of Theological Studies at the University of Notre Dame in 2021. Since 2016 he has been deeply involved with catechetical and missionary outreach programs and has spent his slight spare time in tutoring. He teaches Great Books, Latin, and History.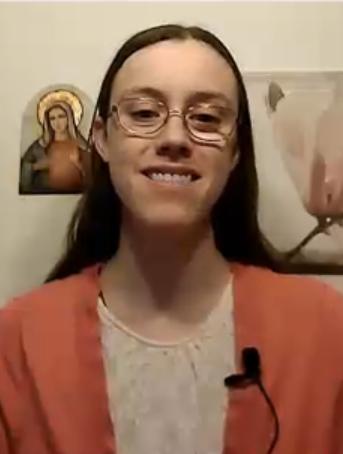 Mrs. Jessica Long, M.A. 
Originally from Illinois, Mrs. Long graduated summa cum laude in 2013 from Hope College with a Bachelor of Science in Biology and minors in Biochemistry and Religion. She then attended the University of Dayton, from which she graduated in August 2015 with a Master of Arts in Theological Studies.  Mrs. Long teaches Maths and Sciences.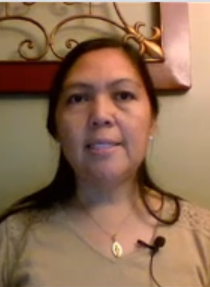 Charisma DaSilva, M.S.
Charisma DaSilva is a homeschool mom, teacher and naturalist at heart.  Mrs. DaSilva received a Bachelor's degree in Zoology from the University of the Philippines where she worked as a Research Assistant at the Marine Science Institute.  Charisma received a Fulbright Scholarship to study in the United States where she earned a Master's degree in Oceanography from the University of Rhode Island.  Charisma has eight years of teaching experience as an instructor and assistant professor at a college level, and as a certified science teacher in Massachusetts at high school level.  Currently, she is enjoying teaching her three future saints as a homeschooler to her three children. Mrs. DaSilva is a contributor to the Schola Rosa Program and she teaches Science.
Delaney Simone, B.A. 
Delaney Simone earned her BA in Theology, with minors in philosophy and Elementary Education from Ave Maria University in 2018. While a student at AMU, she worked at the Rhodora J. Donahue Academy, teaching and tutoring. During the past 3 years, Delaney has been in Austria periodically, studying and working as a live-in English teacher. This fall, Delaney will pursue the Sacra Theologiae Magister program at the International Theological Institute Catholic School of Theology. Delaney loves the Florida sun, good coffee, and all things beautiful.  Miss Simone is a grading instructor and contributes to the Schola Rosa program.
Rachel Corcho, M.A. 
Ms. Corcho was born in Cuba and came to the United States at age 3, living in Florida ever since. She received her B.A. and M.A. in Theology with a minor in Latin from Ave Maria University. This Fall she will be moving to Indiana to begin work on her M.T.S. at the University of Notre Dame, focusing on Biblical Studies. Ms. Corcho has helped Professor Thomas P. Scheck translate Julian of Eclanum's "Exposition on the Book of Job" from Latin to English and will be working on St. Jerome's letters over the summer. She loves languages, decorating, cooking, and pastel painting.  Miss Corcho teaches Latin, but has stepped away from teaching Live classes to work on her Ph.D. She is a grading instructor and substitute.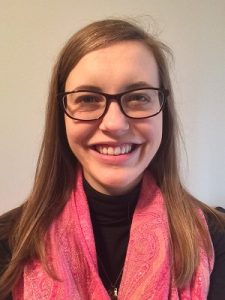 Mrs. Kimberly Robinson, B.A.
Mrs. Robinson grew up in rural Nebraska. Her bachelor's degree is in Middle Childhood Education with concentrations in Language Arts and Mathematics and a minor in Theology from Franciscan University of Steubenville in 2016. Kimberly taught 7th and 8th grade math and 7th grade religion for two years at a Catholic school in Lincoln. She and her family currently reside in Lincoln, NE.  Mrs. Robinson teaches Math, but has stepped away for her growing family. You may still meet her in Video Lectures throughout our Math classes!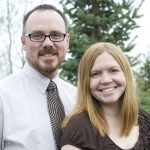 T. Matthew Meyer, M.A. and Abigail Meyer
Mr. Meyer was an instructor and author of Latin, History, Science, and Great Books courses at Oxrose from 2014 to 2016.  He received a Masters Degree in Classics with an emphasis in Greek and Latin from the University of Nebraska and taught previously in the public school system in Nebraska.  He also is the author of Schola Rosa's Cycle 3 Greek program and Cycle 2 4th-6th Grade Latin.
Abigail Meyer was a contributor to the Schola Rosa program from 2014-2016. The Academy is thankful for their great contributions during the lean years!