Why Latin?
On November 10, 2012, Pope Benedict XVI issued a motu propio that established The Pontifical Academy for Latin.  In the letter the Holy Father called for the further study of the language for various reasons. He pointed out that it is the language of the church which has been used for centuries to share the Gospel.  It was, for most of Western History, the means of universal communication, and, after the fall of the Roman Empire, the Church became its champion as it became the avenue for communicating her theology and liturgy.  Pope Benedict XVI argued that Latin remains important in our times since it is a gateway for accurate study of philosophy, theology, patristics, canon law, and liturgy.  He advocated for the strengthening of humanities programs by emphasizing its study.  For such reasons, we also promote Latina lingua.  It is a door to the riches of our past.  Students who learn to read Latin are able to gain greater understanding of the theology, philosophy, liturgy, and, in general, the thinking of Western Civilization.  Reading Cicero, Virgil, St. Augustine, or St. Thomas Aquinas in the original language bears a much greater fruit than reading the author through a translator.  Just as we strive to teach the prayers of the Church in her native language, so too do we desire that our students connect with the living past through the Latin tongue.
The Benefits of Latin
Understand Western Civilization: Helps the student understand the important writings of the West
Language of the Church's Liturgy and Theology:  The Church prays and thinks in Latin
Integral to the Humanities: The language at the heart of the Humanities
Continuity with the Past: Connects current students with the wisdom and ideas of our rich heritage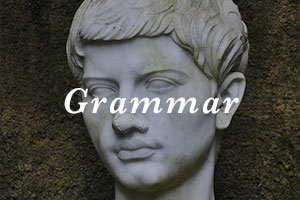 Students are taught advanced English grammar skills, which is the first "way" of the classical and mediaeval trivium.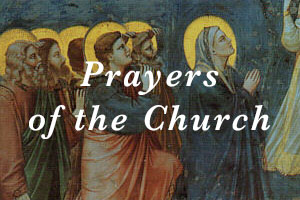 Throughout the first two years, students memorize over 40 prayers and hymns.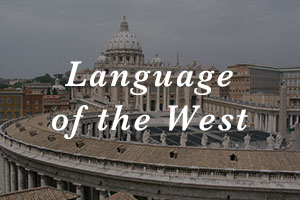 Students encounter the ideas of those who built Western Civilization—The Romans and the Christians.
Helpful Resources
ARTICLE
~ Pope Benedict XVI's moto propio on the establishment of The Pontifical Academy of Latin