Dear Oxrose Families of 2020-2021,
Please find attached an advertisement/newsletter for the Academy. We are offering a last minute promotion for new families in hopes of swelling the ranks this academic year.
Our Request: (1) If you know of anyone who might be interested in joining the school, please print or send them a copy. (2) If you are on social media, please post the image and/or mention the sale and link to the school.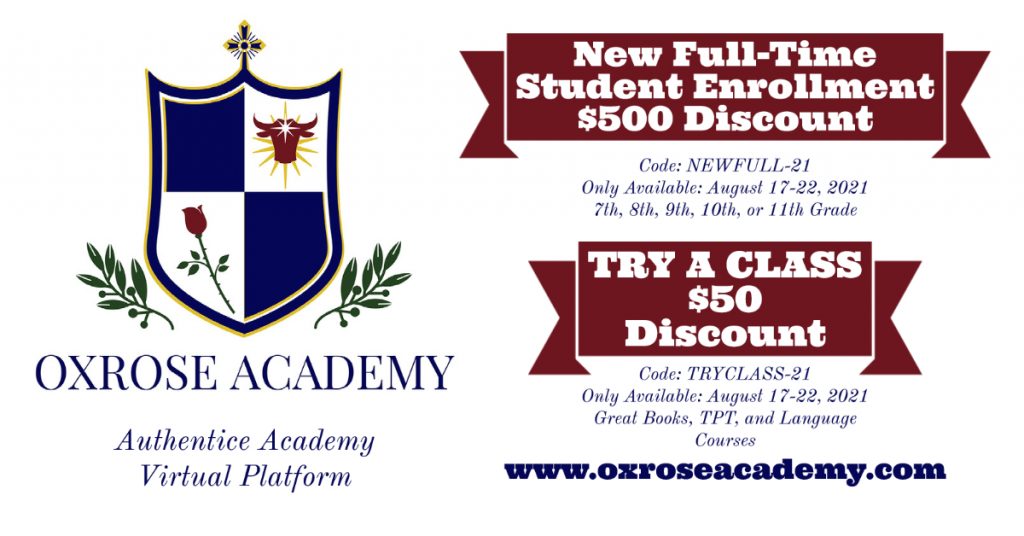 Word of mouth remains our primary advertising tool.  Your help is sincerely appreciated.
Part of the newsletter is a large photo spread of the Rendezvous.  It was a joyful and wonderful time.  I hope to see you there next year!  God bless you all and thank you for your prayers and well wishes.
In Christ,Kenneth Rolling
Oxrose Families – Help Spread the Word!